CALIDAD Y DISEÑO EN CADA ENTREGA
¿Quieres una página como esta?
Conoce mis servicios y selecciona el que necesites!
Aunque siempre busco aprender cosas nuevas, estas son las que he desarrollado al lado de mis clientes y colaboradores.
Uso Temas de WordPress para economizar dinero y tiempo para mis clientes.
Hago aplicaciones móviles para pymes, emprendedores y proyectos que necesiten hacerla a bajo costo.
¿Ubicas google?
¿De qué crees que se alimenta?
El contenido es el rey, 
Si eres escritor y quieres publicar tu obra en plataformas digitales, aquí lo puedes lograr.
Ayudamos a empresas, emprendedores y sociedad a salir adelante juntos
Escucha melodías de tus obras de teatro musical favoritas.
App para restaurante con sistema de reservas.
App para restaurante
Si necesitas un desarrollo o soporte en WordPress, te puedo ayudar, tambien conosco otros temas, pero me enfoco en WordPress, ya que es un manejador que usan empresas muy grandes e importantes y es mas flexible que algunas tecnologías para cliente final.
Además:
Ecommerce
Blogging
Ebooks
Social Media
Edición audio y video
Full disclosure one: I've hosted a lot of independent podcasts,…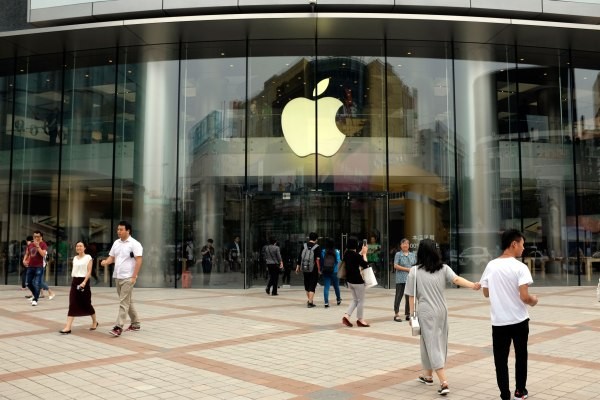 Today Apple announced that its prior financial forecast, provided during…
Build a brand that not only tells a story but…
Sujeto a aprobación
Límite de productos
Autoadministrable
Capacitación
PayPal
MercadoPago
El precio no incluye IVA
Límite de diseños.
Alta en buscadores
Botón WhatsApp
Botón FB chat
Entrega rápida*
El precio no incluye IVA
Sujeto a aprobación
Android*
IOS*
Push*
Administración
El precio no incluye IVA
La tecnología es mi pasion y ayudar a mis clientes mi compromiso.
Ejemplos realizados con el poder de
Las mejores manos para realizar tu proyecto
Business Growth - Wordpress & APP Developer
Image Designer and video editor
Concuerdo con que en el mercado hay mucha competencia y muchas formas gratuitas de hacer una página web a bajo costo o gratis.
Sin embargo, la calidad y el servicio al cliente que ofrezco, ademas de la asesoría y seguimiento te encantara.
Cuernavaca, Morelos
WhatsApp:
+5215564810289
SIMCOE, ON
WhatsApp:
+1 519 718 0231
Construye y aumenta tu presencia online
Calidad en el desarrollo de sitios web con WordPress que son administrables.
No pierdas tiempo contáctame ahora mismo.